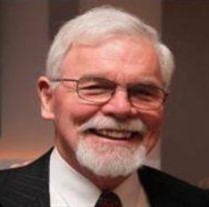 Capt. Timothy Michael Ahern, USN (retired), 68, of Alexandria, VA, passed away suddenly Saturday, August, 6, 2016. Capt. Ahern was a 1970 graduate of the United States Naval Academy retiring after combat service in Vietnam and Operation Desert Storm with 30 years of dedicated service. After his Naval career he was Vice President at Imagine One for 13 years.
Survived by his wife of 40 years, Eileen O'Connell Ahern; daughter, Catherine Ahern Barrett (Jon); son, Timothy Patrick Ahern; sisters, Patricia Arvidson (Bob), Julie Nelson (Dennis); brothers, Jim Ahern (Sandy), Larry Ahern (Debbie); sister in-law, Kathleen O'Connell; brother in-law, Peter O'Connell (Edna) and many loving nieces and nephews. He was preceded in death by his parents, Alfred and Julia Ahern and his brother, Dr. Geary Ahern (Mary).
The family will receive guests from 5 – 8 p.m. Thursday at Everly-Wheatley Funeral Home, 1500 W. Braddock Rd., Alexandria, VA. A funeral Mass will be celebrated at 11 a.m. Friday, August 12, 2016 at Blessed Sacrament Catholic Church, 1427 W. Braddock Rd., Alexandria, VA. Interment with full military honors will be in Arlington National Cemetery at a later date.
Memorial contributions may be made to Bike MS www.nationalmssociety.org or to Rebuilding Together Alexandria www.rebuildingtogetheralex.org
Updated: September 06, 2018
Curator: Ed Moore