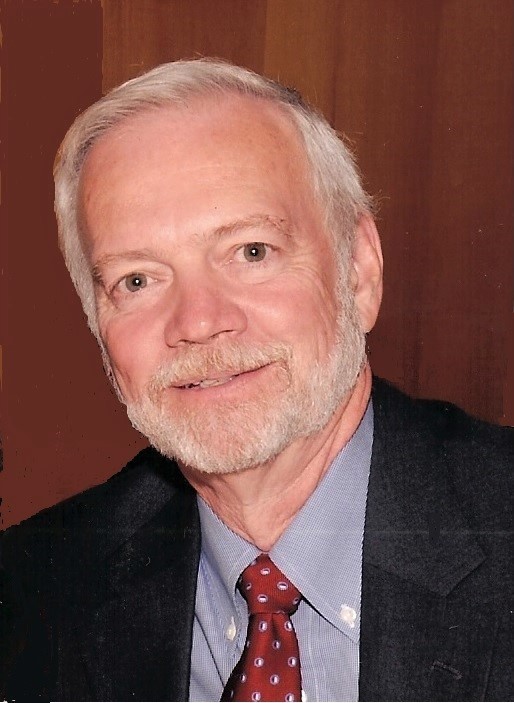 Timothy Martin Reichert began his next journey on March 22, 2022. Mr. Reichert was a retired Commander with the U.S. Navy after 20 years of honorable service. He was born in Cheyenne, Wyoming and grew up in Wyoming and Colorado. He graduated from Thomas Jefferson High School in Denver, Colorado and received an appointment to the United States Naval Academy in Annapolis, Maryland where he graduated in 1970, and then completed Naval Nuclear Power School in Mare Island, California, Naval Nuclear Power Training Unit in Idaho Falls, Idaho, and Naval Submarine School in Groton, Connecticut. He served as Commander of the USS Topeka (SSN754), a Los Angeles-class nuclear-powered fast- attack submarine, still in active service today.
Commander Reichert's first assignment was to USS Batfish (SSN681) where he served as Division Officer until 1974. He then reported to USS Permit (SSN594) as Engineer Officer. In 1977, he was assigned as Squadron Engineer for the newly formed Submarine Squadron Seven, Pearl Harbor, Hawaii. His next assignment was as Navigator for USS Sargo (SSN583). In 1980, he reported to USS Hawkbill (SSN666) as Executive Officer. Then in 1983 served as the Force Nuclear Power Officer on the staff of Commander Submarine Force, U.S. Pacific Fleet. In 1986, he reported as the Prospective Commanding Officer of USS Topeka under construction in Groton, Connecticut where he oversaw her construction, led her pre-commissioning unit, and became her first commanding officer.
Commander Reichert was entitled to wear the Navy Meritorious Service Medal, Navy Commendation Medal, Navy Achievement Medal with Gold Star, Battle Efficiency Ribbon, Navy Expeditionary Medal, National Defense Service Medal, Vietnam Service Medal, and the Navy Sea Service Deployment Ribbon.
After retiring from the Navy, Reichert began a new career with Entergy Nuclear Power, working in Arkansas, Connecticut, Massachusetts, and New York. He retired to Polk County in 2006, keeping a second home in Connecticut.
Tim was preceded in death by his father, Clarence "Rike" Reichert; mother, Dortha "Doty" Reichert; and first wife, Christy Hopkins Reichert. He is survived by his wife, Ginger Wiggins-Reichert of Lakeland, Florida; sister, Marianne (Phil) Hindman of Jupiter, Florida; daughter, Tisha Ladia of Mystic, Connecticut; son, Tim (Melanie) Reichert of Auburndale, Florida; and eight grandchildren.
Tim was kind-hearted, intelligent, and witty; he loved dogs, loved to travel, and could answer any science or history question in great detail with "the rest of the story." He was a courageous nine-year stroke survivor. He was loved by many and will be missed. His ashes will be taken to Florida National Cemetery in Bushnell at a later date.
Updated: March 24, 2022
Curator: Ed Moore